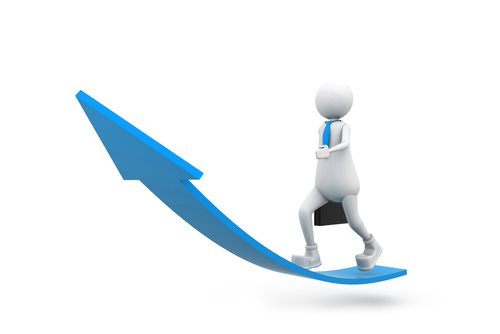 What is a Small business?
A small business is a business formation that is privately owned and operated; the majority of small businesses possess a limited amount of employees, capital and other resources. The classification of "small" will vary based on country and the industry in which the small business operates in; however, all small businesses typically operate with a relatively low volume of sales.
Although all small businesses typically function within a small sector, the products or services that a small business can offer are numerous.
A small business can be established as a corporation, a partnership or a sole proprietorship; the company's formation is dependent on tax incentives and the individual owner's basic desires.
In the United States, the Small Business Administration is the predominant government agency that provides assistance and support to all small businesses. The Small Business Administration does not directly provide loans to small business owners, but instead facilitates the transaction with participating banks, credit unions or other financial institutions that provide financing efforts.
The Small Business Administration of the United States mandates that all small businesses must operate with fewer than 500 employees to meet the country's legal interpretation. That being said, other agencies or legislation define a small business as a company that contains fewer than 15 employees—the qualification standards in regards to size will vary based on industry. Furthermore, a small business may be classified according to other evaluation methods, such as net profits, sales or the company's assets.
What is a Small Business Opportunity?
A small business opportunity is somewhat of a broad term that can be defined as a prospective commercial undertaking made available to individual or group of individuals, such an undertaking enables these individuals to participate in a series of small business opportunities that include these basic steps or actions:
All small business opportunities are formulated through the delivery of a small business idea.
Following the development of an idea that can be produced and subsequently marketed and sold to the public, small business opportunities esquire the tangible creation of a small business.
Small business opportunities also incorporate the opportunity to become a partner with a small business or the opportunity to purchase the rights of ownership with regard to an already established small business.
Other forms of small business opportunities revolve around the ability to invest in a particular small business model.
Types of Small Business Opportunities:
Small business opportunities require the adherence to established code set forth by the United States Department of Labor. The following formations and types of small businesses are typically attached to small business opportunities that an entrepreneur or investor would come across:
Turnkey Small Business Opportunities involve the transfer of an already established small business. In these scenarios, the small business is immediately functional when purchased by the investor. As a result, the purchasing party may operate as is, or may re-develop the small business to better achieve their goals.
The most generic forms of small business opportunities are those that are accomplished from home or through the use of the internet. Many individuals choose to engage in these small business opportunities due to the fact that the majority of expenses are concurrent with preexisting residential costs.
Comments
comments