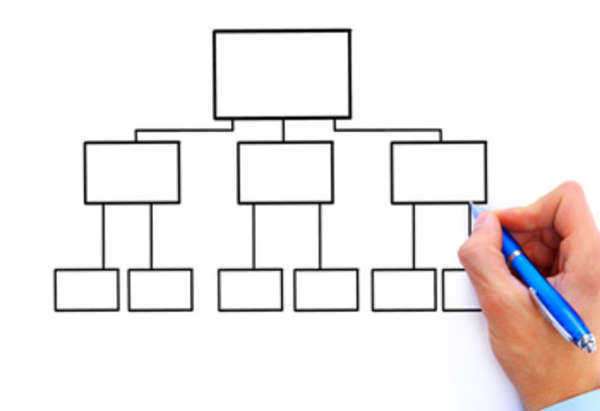 What is a Business Plan?
A business plan is a formal declaration of a business's set of goals, the reasons as to why they are attainable and the means for accomplishing said goals. A business plan may also contain background information concerning the team or organizational structure needed to reach these goals.
A business plan may also target changes in branding and perception by the client, customer, tax-payer or community at large. When the business attempts to plan a new venture or partake in a major change to the model, a multi-year business plan is required to elucidate on expected returns for prospective and current investors.
A business plan is typically constructed by a venture capitalist firm to explain or forecast the following:
•
The venture capitalist business plan will provide a means for potential investors and venture capitals to find promising projects.
•
The venture capital business plan will focus on a number of qualitative factors, such as the organization of a team
•
The more sound the business plan, the better the chances of landing an initial investment—a venture capital business plan aims to secure financing.
Business Plans and their Targeted Audience?
A business plan may be internally or externally driven. Externally focused business plans will target goals that are fundamental to stakeholders and other external investors. These types of business plans will typically feature detailed information concerning the organization or team aligned to accomplish said goals. With a for-profit business, an external investor will include customers and investors, whereas in a non-profit model, an external stake-holder will include donors and clients of the non-profit's model and services. In a government entity, an external stakeholder will include level government agencies, tax-payers and international lending institutions such as the World Bank.
An internally-driven business plan will target intermediate goals that are required to reach the external goals. These goals will cover the development of new products, new IT systems, new services, a restructuring of the entity's financial structure and refurbishing or restructuring of the entity's production bodies (manufacturing plants) or organizational structure. Internal business plans are developed in tandem with a list of success factors or a balanced scorecard—two sources that illuminate the entity's effectiveness. This enables the success of the plan to be measured using non-financial calculations. Business plans will identify and target internal goals, but will provide only general guidance on how they will satisfy the goals latent in their strategic plans.
Content of a Business Plan:
Business plans are used as fundamental decision-making tools. There is no fixed content or structure of a business plan. Rather, the format and content of the business plan is structured by the respective entity's goals and audiences.
The business plan utilizes all aspects of the business planning process to cover all processes and procedures attached to the business model, including its operations, human resource objectives, financing, marketing, advertising etc.
For instance, a business plan for a non-profit organization will discuss the relationship between the organization's mission and how it fits into the tangible business plan. In contrast, a venture capitalist will be concerned about their initial investment, feasibility and their exit valuation. The business plan will be directly linked to the entity's organizational structure and their short-term—as well as their long-term—goals.
To properly construct a business plan one must draw upon a wide range of knowledge from a number of business disciplines, including the following: human resource management, intellectual property management, finance, supply chain management, operations management, marketing, advertising and others. It will prove beneficial to view the business plan as a collection of sub-plans; one specialty review for each of the main proponents of the business plan.
How is a Business Plan Presented?
The format or delivery of a business plan will depend on the presentation context. It is not uncommon for an entity—especially a start-up business—to have three or four formations for a business plan:
•
A quick pitch can be used to deliver a business plan. These three minute presentations provide quick summaries of the business plan's executive summary. The "elevator pitch" is typically used as a teaser to spark the interest of potential customers, strategic partners and other sources of funding.
•
Another way to deliver a business plan is via the oral presentation. AN oral narrative—coupled with a slide show or power point presentation—is meant to trigger discussion and potential investment. The content of the presentation is typically limited to the executive summary and a few fundamental graphs depicting financial trends and key decision making benchmarks. If a key or new product is being proposed, a separate demonstration of the product may also be included in this presentation.
•
A written presentation for external stakeholders is another means to deliver a business plan to a group of potential investors or customers. The written business plan provides a detailed and highly-organized plan that is targeted specifically at external stakeholders.
•
The internal operational plan is a detailed plan to describe the organizing and preoperational details that are necessary by management but may not be of interest to the aligned external stakeholders. These plans possess a higher degree of informality when compared with the other versions that are targeted exclusively to external stakeholders.
The generic business plan will include the following information:
•
The cover page and table of contents
•
A brief description of the business
•
An analysis of the business affects the environment and the desired marketplace for the business's product or services
•
A description of the industry
•
Information regarding the entity's competitors
•
A detailed marketing plan
•
A summary of all managers and executives aligned with the business
•
A series of attachments and targeted milestones
Business Plan Outline: Writing a Business Plan
Once you have decided that you would like to open a business, you must record your thoughts within a formal business plan. By doing so, your idea is expressed in a formal and detailed plan; this living document will outline every fundamental aspect of the entity's operation.
All business plans are works in progress; they will vacillate and constantly change based on the health and fluctuating goals of your entity. As your business evolves and because it is influenced by outside forces, you must constantly update your business plan. In general, you should construct your business under the following organizational structure:
Business Plan Outline: Part I Executive Summary
The first part of the business plan should include your executive summary. The executive summary is the most important section of the plan; it will provide a concise overview of the entire business, along with a history of your company. This section of the business plan will tell the reader where your company is and where you want to take it. Because it is the first section the reader will see, the executive summary must grab the attention of the audience. The executive summary should be constructed after the other sections of the business plan are completed. Remember, this section is a summary, so it is important to finish the other sections first.
The Executive summary should include the following information:
1.
The Executive Summary should begin with a mission statement—this statement will explain the thrust of the business. This portion of the summary can be two words, two sentences, an image or a paragraph. The mission statement should be as concise as possible and should give the reader a clear picture of what your business is about and what it plans to do.
2.
The date the business was formed and the date it officially opened its doors
3.
The names of the founders and the explicit functions they perform
4.
The number of employees
5.
The location of the business and the locations of its branches or subsidiaries if applicable
6.
A brief description of the facilities or plants used to produce/manufacture the entity's products
7.
A description of services rendered and products manufactured
8.
A summary of your company's growth including market or financial highlights—what has your company achieved in the last 6-months/1-year?
9.
A summary of your future plans.
All above information should be delivered and highlighted in a brief/concise fashion. If you are starting a business, you will not have a lot of information for the above areas. If this is the case, focus on your individual experience and background along with the decisions that led you to create the business. You should also include information regarding the problems your targeted audience has and what solutions you aim to provide. To streamline the business plan—to assist your audience in locating specific sections in your plan—you should include a table of contents after the executive summary. The content titles must be very broad—avoid detailed descriptions in your table of contents.
Business Plan Outline: Part II Market Analysis
Section II of your business plan is Market Analysis. This section illustrates your knowledge concerning the particular industry your business operates in. This section should present general highlights and a conclusion of any marketing research data you have compiled. This section should include the following: an industry description and outlook, market test results, target market information an evaluation of your competition and lead times.
When describing your industry, you should include the current size of the industry, the historic growth rate and characteristics related to the particular industry. When identifying your target market—your prospective group of customers that you target your product or service to—it is important to narrow the industry to a manageable size.
Business Plan Outline: Part III Company Description
Part 3 of the business plan should include a detailed look at how all the elements of your business fit together. The company description should include information about the nature of your business as well as a detailed list of the primary factors that you believe will make your operation a success.
When you define the nature of your business, you must list the marketplace that you are attempting to penetrate. This description will include the ways in which you plan to achieve your goals through the use of your products and services. Finally, you must list the specific individuals (managers/employees) and organizations that you have identified to achieve these goals. Primary success factors will include an ability to satisfy your customers' needs, effective personnel, key locations and streamlined methods to deliver your products or services.
Business Plan Outline: Part IV Organization & Management
Section IV of the business plan should include the following: your company's organizational structure, details concerning the ownership of your company, qualifications of your managers and profiles of your management team.
The following questions should be elucidated on in this section of the business plan: Who does what in your entity? What are the backgrounds of these employees and why do they hold such high titles in your business? What explicit roles and responsibilities do these individuals fulfill?
This section must include biographical information regarding who is on the board and how you intend to keep them motivated and active. What salary and benefits do you offer these employees? What incentives do you offer? What is the typical route for promotion?
In this section you should provide the reader with an organizational chart with descriptions of each manager. This section should also include information regarding the legal structure of your business along with the subsequent ownership information for each manager. Important ownership information in your business plan should include:
•
Names of the individual owners
•
Amount of percentage ownership for each individual
•
The extent of involvement with the company
•
Forms of ownership—do the individuals own common stock, are they general partners/limited partners?
•
List of all outstanding equity equivalents (for example, warrants, convertible debts, options)
•
Information regarding the issuance of common stock
A crucial element of this section will include information regarding the ability and track record of your owner/management team—you must let your reader know about the key people in your company and their individual backgrounds. When providing information for your key employees/managers, include the following information:
•
Names of the individuals
•
Their primary responsibilities and authorities
•
Their educational backgrounds
•
Their unique experience and skill-sets
•
10-year history of their employment record
•
List their community involvement
•
Number of years with your company
•
Compensation levels and basis
Business Plan Outline: Part V Marketing & Sales Management
Part V of your business plan will include information regarding the marketing and sales aspect of your business. Marketing is the process of creating customers, and of course, customers are the lifeblood of your business. The first thing you want to do in this section is define your marketing strategy. There is no uniform way to approach a marketing strategy; the strategy should be part of an ongoing business-evaluation procedure to your company. That being said, there are common steps you can following to help formulate a direction and a series of tactics you should implement to sustain customer loyalty and drive sales.
A marketing strategy should include the following strategies:
•
A strategy to penetrate the market.
•
A growth strategy for building your business will include an internal strategy to increase human resources effectiveness, an acquisition strategy to streamline the purchase of other business entities, a horizontal strategy to help deliver the same products or services to different demographics, a vertical strategy that will help you to continue to provide the same products at different levels of the distribution chain and a franchise strategy to help your company branch out.
•
A channels of distribution strategy will require you to choose between several distribution channels, including an internal sales force, retailers, distributors and/or original equipment manufacturers.
•
A communication strategy is necessary because it will help you devise a plan to reach your wider customer base. Typically a combination of the following tactics will work the best:
Sales Force Strategy: If your business is going to utilize a sales force you will need to answer the following questions: How many salesmen will you recruit for the team? Are you going to use independent or internal representatives? What type of recruitment strategies are you going to utilize? How are you going to train your sales force? How are you going to compensate your sales team?
Sales Activities: When defining a sales strategy, you must compartmentalize the initiative. For example, you will need to identify your prospects and then prioritize the contacts, by selecting leads with the highest potential to buy. After that, you need to identify the number of sales calls you will make for each sale, the average dollar size per sale and the average dollar size per vendor.
Service/Product Line:
Part VI of your business plan should describe your service or product, by emphasizing the benefits to potential and current customers. You should focus on the areas where you hold distinct advantages and identify problems in your target market for which your products or services provide a solution. Provide the reader with hard evidence that people will be willing to pay for your solution. Provide a list of your company's products and services and attach any matching marketing materials. Also provide details concerning your suppliers, availability of products/services and costs associated with said products or services.
Request for Funding:
Part VII of your business plan will require you to request the amount of funding you need to start or expand your business. If it is essential, you may include different funding scenarios, however, you must be able to back up these requests with corresponding financial statements.
In this section of the business plan, you must include the following: your funding requirements, your future funding requirements over the next three to five years, your plans regarding the use of the funds and a list of long-term financial strategies that you are planning to employ that would have any effect on future funding requests. It is essential, when outlining your requests, that you state your current and future funding requirements.
The use of your funds is fundamental to creditors. Is the funding request for working capital, debt retirement, capital expenditures, acquisitions, etc.? You must state your motive for securing financing.
Lastly, make sure that you list any strategic information related to your venture that may have an impact on future financial situations, such as taking your company public, engaging in a leveraged buyout, the method with which you will service your debts or whether or not you will wish to sell your business in the future.
Financials:
The last part of your business plan should be developed after you have analyzed the market and have established a list of clear objectives.