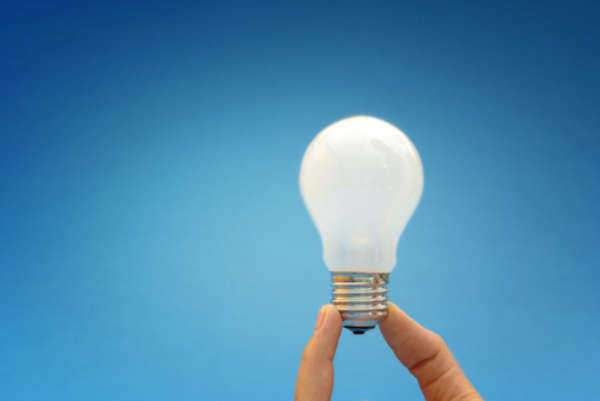 There are numerous franchise opportunities available for anyone who is looking to start their own business but is unwilling, or incapable, of starting up their own distinct operation. Through a cursory internet search for franchises you will be directed to thousands of franchise opportunities from small to large, inexpensive to million dollar franchises, small and large names, and profitable and non-profitable.
When you are deciding on a franchise there are a number of considerations that you need to make before picking the franchise opportunity that is right for you. You will need to consider price, reputation, financing, and location, among others.
First step is deciding what type of franchise you want. When considering franchise opportunities you need to analyze a number of factors. What is the success of the franchise? Like the stock market, there are blue chips and risky ventures. Getting a McDonald's franchise is more likely to be a stable money maker than a franchise that has not proven itself.
Before you settle on a franchise you will want to consider personal goals. What do I know about this type of business? what can I afford for a franchise? what kind of royalties will I be expected to pay? and other things. If you have zero experience in the restaurant industry it may not be a good idea to purchase a TGIFridays franchise.
You will also want to consider the commitment of the franchisee. How involved is the franchisee in the operation of the franchise? Depending on who you are and where you want the franchise to go, you may or may not a franchisor who is highly involved.
The name of the franchise is also important. One of the main reasons why people enter into a franchise business is because the name of the franchise itself demands respect and customers will go to your location simply because of the name. This way you don't have to worry about acquiring clientele. A good franchise should also have a very serious and widespread marketing system. When your franchise has commercials on television and radio constantly it prevents you from having to go out and do advertising on your own.
One of the objectives of a franchise opportunity is to have that franchise operate like any other in the chain of stores. When customers come to your location they should know right away that it is associated with that franchise. This not only means in the name but in the service and products they provide, layout of the business, and even the uniforms. When you are considering a franchise opportunity you will want to find out if training is involved and how extensive. You want your franchise to operate like every other in that chain of businesses. The franchise has spent a long time building a reputation, its why you bough that specific franchise to begin with, take advantage of it.
One of the most difficult parts of taking advantage of a franchise opportunity is getting financing. When you get financing for your franchise opportunity from a lender you will normally be lumped into one of two categories: "sure things" and "high risk." The "sure thing" category, and the ones that often receive financing, are individuals who have successful business experience in similar businesses, have stellar credit, and have successfully run franchises in the past. These individuals are looked at as guarantees in the eyes of the lender and will often be approved.
The "high risk" category encompasses those individuals who have little to no business experience, are looking to start a franchise in a new location with a little known name, and have average to poor credit. When this happens a lender will be hard pressed to give you a loan for your franchise opportunity. In those situations it may be better to fund your franchise opportunity through a home equity loan, personal loan, or an extended line of credit. Many times the franchisor will actually finance your franchise opportunity.
When meeting with a lender for a franchise opportunity it is important to have all documentation readily available. This includes tax returns, personal financing, credit reports, any documentation of property that may be used as collateral, among other things.
How do I Find Franchise Opportunities?
Starting a business can be one of the most rewarding endeavors one can take with the possibility of great financial rewards. However, building a business from scratch is extremely difficult and may require many years before figuring out the formula that works. Many businesses do not even make it past the first few months. However, there is one method of starting a business with proven success, the franchise business opportunity. The following are some of the benefits of purchasing a franchise:
A franchise comes ready with name recognition, a proven formula that works, and extensive advertising.
Franchise groups often supply their members with specialized training, technical support, and established supply chains with their brand.
At the same time, all of these benefits come at the expense of paying franchise fees, which take away from your final profits, and inflexibility, as you must abide by all of the franchise's requirements.
If you believe you're new business could benefit from opening as a franchise, you should seek the franchise opportunity that will best suit your needs.
What to Look For in a Franchising Opportunity
When deciding what franchise business opportunities will best suit your needs. Many franchises are available, however you must check to make sure that a certain franchise is available in the region where you would like the business to be run. Not every franchise operates in every state. Once you have found franchises that operate in your area, look at the support your franchise will provide. Look for franchise business opportunities that provide you with training and a support network in order to get your business off the ground. Finally, look at the available locations that can hold your chosen franchise.
Where to Look for a Successful Franchise Opportunity
For any franchise, one of the most important factors for success is to find the location that has a need for your chosen franchise opportunity and can adequately support the franchise. For example, a retail franchise opportunity may be needed in a region that has few retail locations in the immediate vicinity and residents need to travel for their shopping needs. If you can determine whether there are enough potential consumers and they have a need to stop traveling, you may have an area that is in need of your franchise. If you can secure a piece of real estate that is zoned for you business type with adequate visibility, you may be ready to begin the franchise process.
The best method for finding locations that have a need and can support a franchise is by traveling to the community, observing behavior of the residents, and getting to know the area on a personal level. Often, your best bet is to seek areas you are already familiar with, as it may take an extended period of time to learn about a region and the people.
Do I Need Special Skills in Running a Franchise?
Before seeking a franchising opportunity, it is very important that the business owner have prior experience running a business and all that comes with it. Prior experience in business planning, accounting, marketing, and even legal may all be needed in order to get a successful franchise opportunity off the ground. While a franchise may afford some shortcuts by getting you name recognition and established brands, you will still be required to find your location, secure the real estate, conduct accounting for your business, and conduct local advertising in order to draw consumers to your new location.
Evaluating Franchise Opportunity Types
There are many different types of franchise opportunities that are available, so selecting the right one for you is incredibly important. First, of course, you probably have already determined what type of business you are interested in running. Franchises are available in all sorts of areas, including retail franchise opportunities, fast food franchises, hotels and motels, and cleaning services. Once you have a selected business type, it is important that you evaluate what each franchise can afford you. It is very important that you research what kind of support they can provide you, their supply chain, their operating costs, their advertising ability, and the popularity of the brand.
The research you conduct will be very important, even if after you have chosen a franchise and are about to run the business. You can use this research to shore up what you believe are the weak points of the franchise and try to have your business adapt to the possible changes you can make.
Preparing for Purchasing a Franchising Opportunity
The first stage in purchasing a franchising opportunity is to ensure that you have the proper financial backing. Buying a franchise is an extremely expensive undertaking, often requiring initial investments of at least $500,000 and ranging to many millions of dollars. Many franchisers cannot supply their own financial backing and instead seek the help of outside investors. Instead, you may need to seek other sources of funding.
Banks, small business investors, or angel investors may all be possible sources of funding. You may also want to seek a partnership or business team to help you get a franchise going, especially if you have not previously had experience with starting a business. Check for others who have successfully run a franchise, they may be willings and ready to invest in a new franchise opportunity and can provide you with invaluable information along the way.
Final thoughts on the Process of Franchise Opportunities
Purchasing a franchise is not for everyone. It will take extensive hours of work to get off the ground and then take just as much work to keep the franchise going. Franchise owners must be available all hours to deal with any problems that may occur. Specific franchises may also be at the mercy of their franchiser. If a certain company begins to have image problems or financial trouble, your individual franchise business may suffer due to no fault of your own.
Likewise, it will be up to you to meet all the requirements of your franchise, which may require large amounts of your profit sent to the corporate headquarters while not allowing you any flexibility in changing your business model. While all of these may be problems in running a franchise, a franchise may provide a great source of income, so it is important that you do your homework and decide whether seeking franchise business opportunities is right for you.