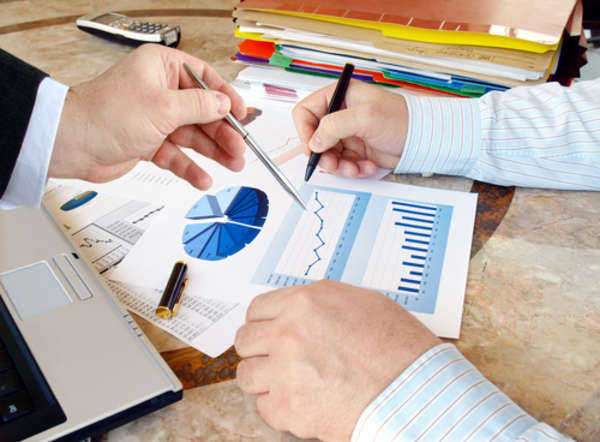 B2B marketing refers to the marketing that occurs between two businesses that utilize each others products or services. B2B is short for "business to business". B2B marketing is important for those companies, as they need to sustain supply chains or sustain business clients in order to be an active part of commerce. B2B marketing applies to businesses in several different ways, ranging from the simple (having a good brand name, distinctive logo, and a website) to the very complex (appearing in trade magazines, e-mailing newsletters, and direct mail).
How to use B2B Marketing for your business
1. Identify how B2B Marketing can help your business
B2B marketing is for those businesses that are in a supply chain and need to maintain their contacts, either from the supplying or purchasing end. Identify whether your business has the type of relationships with other businesses that must be maintained for the benefit of your company. Local, regional, and nationwide businesses can benefit from B2B marketing, but it needs to be adapted to your market. Retail, distributors, and manufacturers are types of businesses in the supply chain that strive when using B2B marketing.
2. Determine how to budget for B2B Marketing
B2B marketing poses a unique budgeting problem for businesses, as many companies seek increased revenue rather than nurturing relationships with other businesses. B2B marketing also does not use traditional methods of marketing, as you are not trying to raise brand awareness, but rather increase the strength of an already existing connection. Some B2B marketing ideas include have luncheons with other business professionals, providing informational sessions and talks that both benefit your businesses while raising awareness of your products and services, or just keeping in contact with decision makers at the other company.
3. Establish your B2B marketing plan
Once you have determined that your company has the relationships that can benefit from B2B marketing, you must create a plan that will meet your goals. Brainstorming to come up with unique ideas is one method in which you and your employees can use to work into your plan. B2B marketing must use non-traditional advertising or marketing ideas in order to keep brand awareness and likability for each business. B2B marketing will require that the leaders of your business actively work and speak with those in charge of the other companies. Group outings, co-sponsored events, and the exchange of information can be both enjoyable and serve to market your company to other businesses.
4. Putting your B2B marketing ideas into effect
After coming up with the ideas and planning your B2B marketing strategy, you must put them into place. Ensure that you follow through with your B2B marketing, in order to show the other businesses that you are capable of providing the services and products they need or that you can provide. It will also be helpful to receive feedback about your B2B marketing strategies and continue using what works while phasing out any marketing that does not seem as helpful.
Laws and legal issues for B2B Marketing
B2B marketing can sometimes create legal and regulatory problems for the businesses involved. You must ensure that you are compliant with all laws, especially if your business works directly with government agencies, bidding processes, and government officials. This is due to the fact that much of B2B marketing can involve direct solicitation, providing gifts or items to other entities, and other activities that may be violate business regulations. Contact a legal professional for help if you believe your business may need to abide by such regulation before beginning your B2B marketing plan.