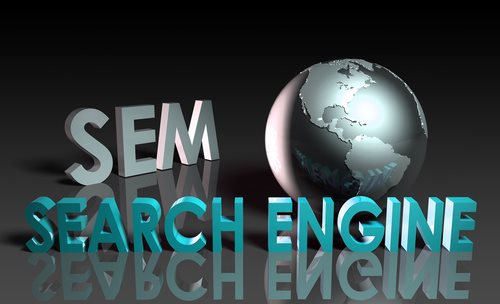 What is SEM?

SEM, or search engine market, is a fundamental form of Internet marketing that aims to promote websites by increasing a page's visibility in search engine result pages through the implementation of search engine optimization, contextual advertising, paid placement and paid inclusion methods. SEM became a fundamental approach to Internet marketing when the number of web sites dramatically increased in the mid-90s.
During this time search engines became relevant and started to appear to help users find information quickly. The generic search engine utilized models to finance their own services, such as pay per click programs. The earliest search engines incorporated such techniques; however, they were later combined as companies like Yahoo purchased the first forms of search engines.
When the Internet became more comprehensive, search engine optimization techniques and more specifically the consultants that comprised the industry expanded their offerings to aid businesses through the implementation of advanced marketing or advertising techniques. As a result of this outreach, new agencies sprouted focused primarily on marketing and advertising through the use of search engines.
The term search engine marketing or SEM was developed in 2001 to include the spectrum of activities which were involved in performing SEO, submitting sites to various directories, managing the paid listings that search engines offer, and developing online marketing strategies for organizations, businesses, and individuals.

How can SEM help my site gain more exposure?

There are numerous programs and advertising techniques that enable creators and owners of blogs or websites to expand their market share. The goal of every Internet business or website is to gain more viewers and increase the number of absolute unique visitors that visit the page each month. To do this, the operators and owners of a website can embark on several strategies and marketing techniques.
That being said, the primary means to achieve more "hits" or webpage views is to generate a firm standing within search engines. To achieve this, operators of a website can either pay for access to such search engines or they can develop algorithms to achieve "first page results" on a search engine.
SEM enables a developer or owner of a website to utilize various means of marketing; each strategy is incorporated to become more relevant in regard to search engine inquiries and their respective rankings. The most popular websites in the world are Goggle, Yahoo and Bing; these sites, which are most notably web search engines, are visited by users to find information in an expedited fashion.
In essence, these sites are middle-men or intermediaries for information. As a result of their popularity, it is essential to engage in SEM techniques to make your particular website or page more relevant to these search engines. Relevancy in this regard, simply means that when a user types in a keyword, your site will rank towards the top of the aforementioned search engines. The higher your listing or favorability with these search engines, the more page visits you will receive.