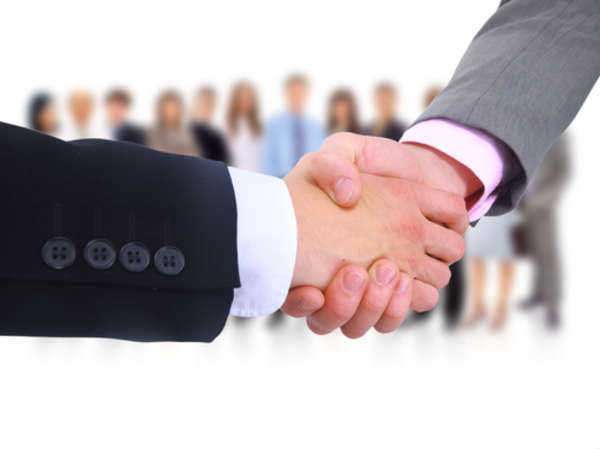 The Better Business Bureau (BBB) is a corporation which maintains offices in both the United States and Canada and consists of various member organizations which act to provide information on business ethics. In this regard, people can refer to the Better Business Bureau (BBB) offices in their area in order to learn about business groups which have been known to violate business ethics or, alternately, are noted for their adherence to the cause of business ethics.
The Better Business Bureau is not centrally administered in every respect despite its corporate nature, but instead is organized as a set of separate franchises specific to geographical region which receive accreditation from the central Better Business Bureau administration that they have a proven track record for accurately and fairly gauging business ethics issues.
The Better Business can accept a business into its overall system on the basis either of a system-wide accreditation or a geographically-specific affirmation of having displayed a strong commitment to business ethics. In addition, the Better Business Bureau services provided on the matter of business ethics can come in one of several different functions provided for the organization.
The Better Business Bureau can issue Business Reliability Reports, affect Fraud Prevention, deal with Complaints and Dispute Violation, allow for Truth-in-Advertising, carry out Consumer and Business Education, release Wise Giving Charity Reports, and facilitate Charity Accountability and Effectiveness Education. In addition, the Better Business Bureau maintains basic Standards for Trust to affirm the business ethics of member organizations, identified as such by a trademarked image of a torch.
The Better Business Bureau (BBB) is a private organization that is not affiliated with any governmental or federal body. Founded in 1912 and comprised of a network of business and corporate organizations. BBB provides for the substantiation of all registered businesses within the United States and Canada.
Although the Better Business Bureau is responsible for a variety of tasks, it is perhaps the most deeply rooted in business law and consumer law. The Better Business Bureau prides itself on the responsibility to both employees and consumers who interact with businesses and corporations of a daily basis.
Services Provided by the BBB (Better Business Bureau)
The Better Business Bureau serves as a mediating body that provides officiating for communication between businesses and consumers. While the Better Business Bureau has handled cases brought about by employees of businesses, issues involving employees and their respective employers are traditionally handled by the Department of Labor. In certain cases, employees of businesses undergoing investigation by the Better Business Bureau can be asked for testimony and written statements.
False advertisement is amongst the most popular topics handled by the Better Business Bureau. False advertisement is a type of fraud in which the advertisement of products and/or services does not properly or truthfully describe the product and/or service that a consumer receives subsequent to purchase.
The Better Business Bureau scrutinizes the language of advertisements, write-ups, and documentation illustrating the description of products and/or services offered by businesses, companies, and corporations. This type of misrepresentation is not only against the law, but it can lead to a vast array of damage and injury. In the event that a product or service is advertised as serving a specific purpose and it does so in an inefficient or dangerous manner, the result can be a catastrophic one.
Consumer fraud is a popular topic addressed by the Better Business Bureau. Consumer fraud is defined as the act of defrauding a consumer, which can range from unintentional means to premeditated ones. Blatant falsification of products, or inability or unwillingness to adhere to contractual warranties or return policies are amongst the most frequently occurring fraudulent activities handled by the Better Business Bureau.
The Better Business Bureau keeps a record of all consumer complaints with regard to a specific business, and as a result, greater focus and investigative measures are put forth towards businesses receiving a large volume of complaints.
Product Liability is one of the most frequently occurring events that result in property damage, personal injury, and death with regard to consumer law. The Better Business Bureau investigates the integrity, construct, and manufacturing of any and all products that have been reported as causing injury and damage. Furthermore, the Better Business Bureau meticulously reviews the wording in associated documentation and manuals, such as expressed warnings and statements of liability.
Better Business Bureau as a Legal Resource
In the event that an individual suspects that they have been a victim of consumer fraud, they are encouraged to consult the offices of the Better Business Bureau. A verified report of fraud issued by the BBB can serve as a valuable piece of evidence in a consumer law case. Individuals are also encouraged to consult attorneys specializing in
employment
law and consumer law upon proceeding with this type of investigation.