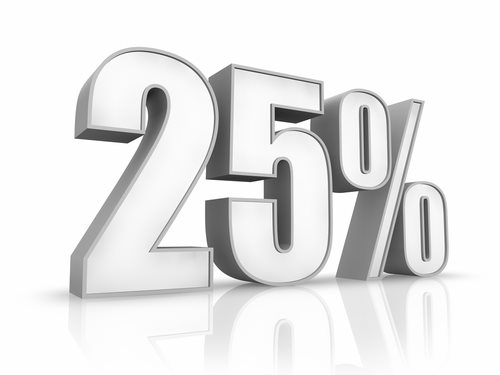 What is Small Business Marketing?
Small business marketing is a fundamental and simple way for a small business owner to promote the sale of products or services to the general consumer base and other businesses. Typically small business marketing is accomplished by showing the strengths of an underlying small businesses' product or service to other businesses, which will in turn, resell the product or service to other businesses. Furthermore, after revealing the benefits of the product or service, the receiving business can also use the good for its own operational benefit.
Some of the most successful small business marketing strategies and efforts are composed and delivered in a niche oriented marketplace. Furthermore, successful small business marketing campaigns will utilize a variety of approaches to reach its intended consumer base.
The majority of small businesses possess a limited amount of resources and finances; as a result of these limitations, investments towards small business marketing must be made in a prescient and prudent fashion. When a small business owner invests in small business marketing, the individual must be sure that his or her investment is made in a cost-effective means; the money invested should yield a maximized consumer base.
How do I choose the best Small Business Marketing strategy?
Before choosing a small business marketing strategy you must determine what your business' long and short-term goals are. Developing these goals will not only help you work towards something, but they will also elucidate on the most effective small businesses marketing strategy. After you have determined these goals, you must educate yourself on the various marketing concepts and strategies available.
The majority of small business marketing strategies will incorporate the use of a website and the various internet marketing techniques that are intended to reach a wider consumer base. These small business marketing strategies are available whether you sell a tangible item or not; possessing an online presence will enable clients to view your businesses' information more easily.
All viable small business marketing campaigns will enable your business to reach a wider population; information regarding your product or service which elucidates on the benefits of your goods will be delivered to a large cross-section of the consumer base. Furthermore, small businesses marketing strategies can be used in a micro-sense, where information regarding your product or service will be delivered to a specific demographic.
The most effective small business marketing strategy will incorporate web hosting companies, which are platforms that help develop a particular company's search engine optimization. Although these forms of small business marketing can help your product or service reach a wider cross-section of the consumer market, you must develop a presence before effectively marketing your product.
Common small business marketing strategies that utilize the Internet including various social networking techniques, writing articles that can be viewed on other sites with a backlink to your homepage and writing blogs to increase keyword value.
Another effective form of small business marketing is quite simple; deciding to advertise in your local phone directory or business publication is the foundation for developing an effective small business marketing campaign. Although the Internet and working with other businesses is the most beneficial way to reach a larger audience, gaining a buzz and developing your product is the foundation for any effective small business marketing strategy.
Comments
comments