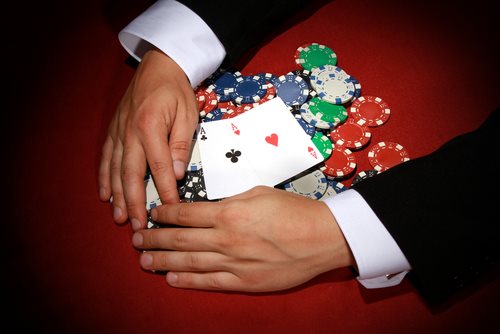 The U.S. States Attorney for the Southern District of New York, Preet Bharara, announced that Nelson Burtnick—who served as the director of payments for Pokerstars and Full Tilt Poker—plead guilty to charges of unlawful internet gambling, bank fraud, money laundering, and other gambling crimes on September 19, 2012. According to Bharara, Burtnick willfully intended "to deceive banks into processing hundreds of millions of dollars of internet gambling transactions."
Burtnick is a Canadian citizen and resident of Ireland.
After Congress passed the Unlawful Internet Gambling Enforcement Act in 2006, only three companies continued to conduct business in the United State market: Pokerstars, Full Tilt Poker, and Absolute Poker. U.S. banks mostly disagreed to process the payments because the gambling was illegal, so the companies, and mainly Burtnick, relied on "third-party payment processors" to trick the banks into processing the payments.
The U.S. States Attorney reports that Nelson Burtnick "pled guilty to one conspiracy to accept funds in connection with unlawful internet gambling, commit bank fraud, and commit money laundering." He is also charged with two counts of accepting funds connected to unlawful internet gambling.
Burtnick has a maximum sentence of 15 years in prison. There were six more defendants charged during the April 15, 2011 indictment as well. Brent Beckley was sentence to 14 months in prison; Ira Rubin was sentenced to 36 months in prison; John Campos was sentenced to 3 months in prison; and Chad Elie will be sentenced on October 3, 2012. Bradley Franzen is awaiting sentencing, and charges are still pending against Ray Bitar.
The U.S. Attorney Office's Complex Frauds Unit is handling this case, and Assistant U.S. Attorneys Arlo Devlin-Brown, Niketh Velamoor, Andrew Goldstein, and Nicole Friedlander are specifically handling the case, and other Assistant U.S. Attorneys Sharon Cohen Levin, Jason Cowley, and Michael Lockard are handling the civil money laundering and forfeiture actions.
Source: Federal Bureau of Investigation
Comments
comments