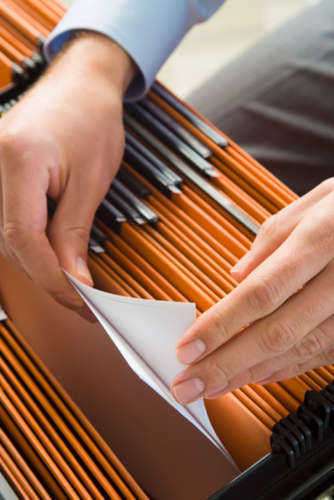 Small business forms are also used by self-employed individuals. These small business forms can be used in many cases to address an individual's Federal tax responsibilities. Small business forms can also help companies to achieve business development, as well as ensuring that the company is well protected when it is forced to work with outside vendors by creating generic forms and contracts which, once the company inputs the names of the parties to the contract and the contracted duties, can help to make sure that valid contracts are formed which will not easily be overturned in a court of law.
Business letter forms can also include offers of employment, as well as carefully drafted employment contracts. Business letter forms can also be created that can be sent to outside vendors in order to foster business relationships and keep a formal and business-like tone in their dealings.
The typical business letter forms will include a return address, unless the letter is printed on company letterhead, a line stating what the letter is in regards to, notifications (personal or confidential, etc.), how the letter is being sent (certified mail, special delivery, facsimile, etc.), the address and company name of the individual to whom the letter is being written, a salutation (typically "To Whom it May Concern" or the person's full name), the subject, with two spaces between each sentence, followed by the formal closing, signature, and identification.
Comments
comments