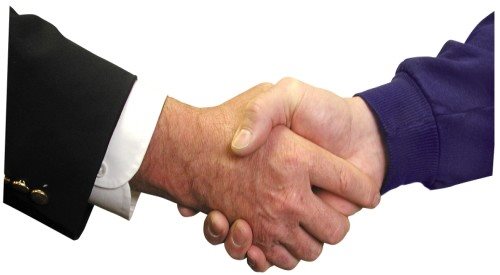 A trust is a legal concept where property (which may be real property or assets) is overseen by an appointed person who manages the interests of one or more beneficiaries. This appointed person is referred to as the trustee and the individual who owns the property is called the settler.
The settler entrusts his or her assets to the trustee, who then holds the legal title. This often occurs in estate planning, where people who desire to leave their property to their children may instead leave it in the hands of a trustee. For example, if the children are under 18 years of age or are not trusted to handle money, a trustee will represent the interests of the beneficiaries. This concept is also applied to a business trust.
A business trust is set up when the assets and property of a business corporation are entrusted to an appointed trustee. The trustees will manage the operation and assets of the business, not for their own profit, but for the profit of the beneficiaries. The person who creates the business is referred to as the settler. The beneficiaries may receive a certain amount of income throughout the duration of the business trust.
At the time when the business trust is over, the ownership of the business will eventually be transferred to the beneficiaries. In order to set up a business trust, the organization must prove that it is engaging in some kind of legitimate business practice. This may include the manufacture of products, buying and selling goods, or investing.
A business trust will usually be established as an alternative to a standard partnership because in a business trust, the interests of the partners are represented by a trustee. The beneficiaries actually have very limited liability in the profits of the business.
People will engage in a business trust for a variety of reasons. It may be used to safeguard certain assets from a lawsuit, creditors, or taxation. A written document will be issued to the trustee which will specify the duration of the agreement, the specific responsibilities of the trustee, as well as the interests of the beneficiaries. The trustees will hold the actual title for the business, but the beneficiaries will receive certificates as proof of their interests in the trust.
The duties of the trustee and the interest of the beneficiaries may be treated differently depending on the jurisdiction in which the trust is formed. Some states may treat a business trust as a partnership, which would hold the beneficiaries liable for certain aspects of the business. But, in general, in a business trust the beneficiaries will have limited liability.