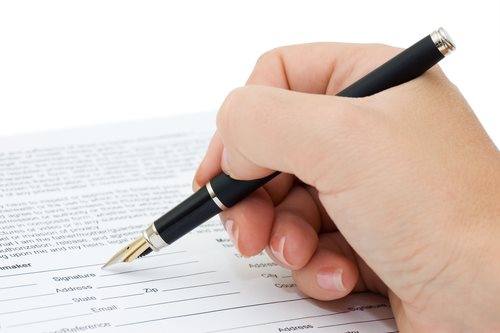 What are Small Business Grants?
Small Business Grants are forms of funding provided by a Grant Maker, often a Governmental department, Foundation, Trust or Corporation. Small Business Grants are a beneficial stream of financing for small business owners; the United States Federal Government has made Small Business Grants available to many small business owners as a means to encourage entrepreneurship and product innovation.
While the United States Federal Government offers various types of small business grants, only a few are made available to individuals who own small businesses.
Although the government offers billions of dollars in the form of grants per year, the majority of that money goes to various state and local governments or nonprofit organizations throughout the country. That being said, the ability to obtain small business grants is still possible depending on your particular small business idea, your particular situation and the viability of your particular product or service.
All small business grants in the United States are offered on a per need basis; for example, the United States Federal government may offer a small business grant to a business owner who will provide shelter for the homeless or child-care to those families who are toiling in poverty.
Through this example it can be evaluated that, small business grants are awarded to those small businesses who provide direct aid or some benefit to greater society.
Types of Small Business Grants:
There are no small business grants for those individuals who want to start a small business; however, there are many state programs that may provide assistance to small business owners.
The majority of state programs who offer small business grants are administered through the economic development agency, which is the fundamental place to begin researching small business funding opportunities. To access information regarding small business grants, you should contact your local Small Business Administration office to provide further assistance in regards to who to contact and where to apply for small business grants.
Some forms of small business grants are awarded based on the background of the applicant looking to create the small business. For instance, small business grants for women as well as for minorities or people with disabilities are offered to promote innovation and entrepreneurship for those who are typically impeded from doings.
In some areas throughout the United States, welfare-to-work programs have been experimenting with providing small business grants to low income citizens who wish to pursue self-employment in specialized areas, such as housecleaning, landscaping or daycare. These forms of small business activities are referred to as microenterprises because they typically involve fewer than five employees and invariably require start-up finding of less than $35,000.
What to do if you qualify for a Small Business Grant?
If you qualify for small business funding, it is vital to fill out the program application in a stringent fashion that adheres to the underlying program's funding regulations. Be sure to not omit information; the failure to satisfy the application in alignment with the program's regulations will result in the disqualification of funding.
In addition to following the application rules, you must provide as many relevant details as possible and have at least three individuals proofread your wok. If you feel as though you are struggling with the application, it may be beneficial to enlist the assistance of a grant writer. All grant writers are professionals within this particular field, who will provide useful tips that can increase your chances of obtaining small business grants.
Comments
comments