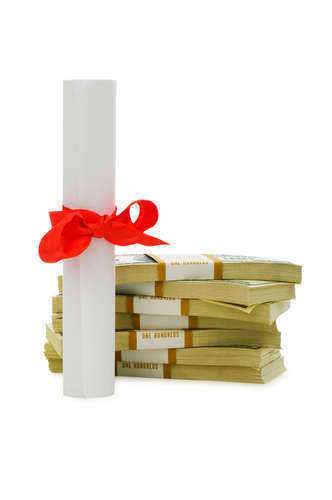 The term "business school grants" may oftentimes be confused with grants provided for students seeking to attend educational institutions qualified to provide business degrees at the Master's and Doctorate level.
However, in this particular case, business school grants can also refer to small businesses that provide educational services that may qualify for business grants from the government and other sources, such as private institutions and even other businesses. These types of business school grants will typically be given to certain business types, such as preschools and childcare centers.
Free business grants can also be given to businesses that provide for some sort of educational training, such as testing review centers and even adult retraining for certain kinds of careers. However, most of these kinds of businesses must be considered as non-profit entities or institutions in order to qualify for these kinds of grants, though the eligibility requirements will differ depending on the organization that offers the business school grants.
Furthermore, many types of businesses can oftentimes qualify for business school grants if they are associated or are partnered with another non-profit organization or the local government.
A common example of an institution or organization that may be eligible to receive business school grants may be a church that offers preschool classes or a daycare center that also provides for educational considerations. However, other types of businesses, such as those providing education in a specific field including music, cooking, filmmaking, and sports, may also be able to qualify for business school grants.
Comments
comments