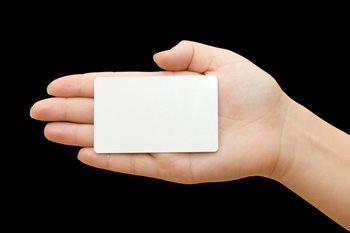 Business
cards are, at times, the sole emissary of a business. Due to the fact that countless
business cards are exchanged on a daily basis, a business card must reflect the
values and professionalism latent in a business. Although the designs of
business cards vary, many businesses choose to spend money on the production of
business cards that they feel will properly and sufficiently reflect their
business.
However, a new business, which can also be referred
to as a "startup business", may opt to obtain free business cards in order to
gauge the number of business cards needed to be produced. Many companies
ranging from online promotional companies to printing and publishing facilities
offer free promotions that allow for individuals and businesses alike to
receive free business cards.
Free Business Cards: Pros and Cons
There exist both positive and negative aspects in
the debate surrounding free business cards. Although there includes no monetary
payment, a free business card is traditionally inferior to business cards that
have been professionally designed and manufactured.
While free business cards do provide valid
information specified by an individual business, there oftentimes exist
restrictions in sizes, colors, dimensions, word count, and number of cards
produced. Many individuals and businesses alike find this to be extremely
limiting.
While free business cards are free of charge,
they are traditionally, and primarily, offered for marketing and promotions. As
a result, many free business card offers display the contact information of the
company providing them somewhere on the business card.
However, in the case of new businesses that hope
to invest in custom, professional grade business cards, the prospect of free
business cards can be an invaluable prospect. Upon obtaining free business
cards, a business can gauge the amount of business cards that they will require
as a result of monitoring turnover, disbursement, and demand for the business
cards.
Where to Find Free Business Cards

Free business cards are offered by a multitude
of companies, ranging from promotional companies to new companies hoping to
garner attention. In many cases, companies offering free business cards hope to
retain clients taking advantage of the promotions, and eventually choosing to
spend money on business cards without the prior restrictions latent in the free
business card promotion.
Many free
business card offers exist online, yet upon approaching printing companies and
publishing facilities, a speculative agreement can be made in the form of a
trial offer. Individuals interested in free business cards are encouraged to
investigate internet promotions, as well as meet with printing companies and
inquiring about promotional deals.
It should be noted that in many cases, free
business card promotions do contain restrictions in design. As a result,
individuals seeking elaborate, ornate, or overly-customized business cards may
find that their needs cannot be met in the scope of a free business card
promotional offer.
Comments
comments