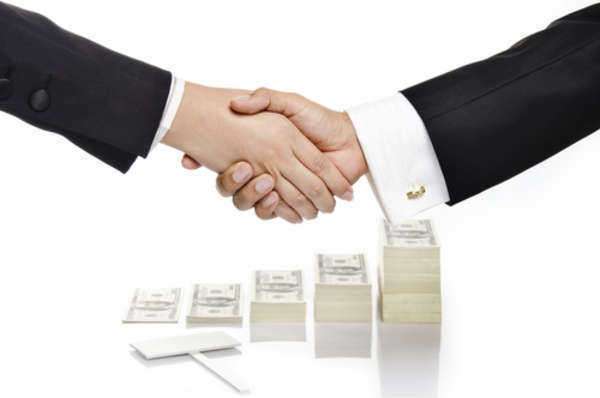 Buffet, the CEO of Berkshire Hathaway, announced on Thursday that it plans to purchase the food giant for roughly $23 billion, adding Heinz Ketchup to the conglomerate's stable of respected brands.
The proposed purchase, which comes fast on the heels of a $24 billion buyout of computer giant Dell, points to a possible reemergence of the merger market. In addition to these two mammoth transactions, a number of smaller deals and the prices being paid for said companies mark a far cry from the exorbitant heights of the financial boom throughout the early and mid-2000's. That said, an improving stock market, mounting piles of cash held by private equity firms and corporations, and growing confidence among the industry's top players, point to a return of widespread deal-making.
Berkshire Hathaway is partnering with 3G Capital Management–a Brazilian investment firm that owns a majority stake in Burger King.
Under the terms of the transaction, 3G and Berkshire will pay $72.50 a share or roughly 20 percent above Heinz's closing price on Wednesday. Including the company's debt, the transaction is valued at approximately $28 billion.
Mr. Buffet, when talking to CNBC on Thursday morning claimed the deal and partner involved were "ideal." Buffet praised Heinz as a company with fantastic brands and long-term stability.
Heinz fits Buffet's deal criteria in several ways; the company has widespread brand recognition and long-term stability. Moreover, the company has performed well over the last year, rising nearly 17%.
Buffet told CNBC that he had been tracking Heinz since 1980; however, the genesis of the deal was pushed by 3G, an investment firm backed by numerous wealth Brazilian families.
One of the firm's primary backers, Jorge Pablo Leman, brought the idea of purchasing Heinz to Berkshire two months ago. The proposal was well received as the two sides approached Heinz's CEO, William R. Johnson, concerning the proposed purchase of the company.
3G and Berkshire will each contribute approximately $4 billion in cash to pay for the company, with Berkshire contributing an additional $8 billion for preferred shares. The rest of the cost will be covered through debt financing efforts by Wells Fargo and JP Morgan Chase.
The company's headquarters will remain in Pittsburgh, PA where Heinz has called home for over 120 years. Heinz's stock, in reaction to the news, rose nearly 20 percent in morning trading.
Comments
comments