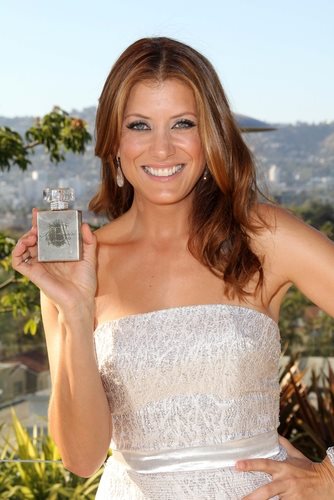 List of Celebrity Brand Fragrances: Actresses
The most successful fragrances branded by a celebrity are those of Elizabeth Taylor as she collaborated with Elizabeth Arden. The duo released 12 of the most successful celebrity fragrances between 1988 and 2010, and some of these fragrances include Passion, White Diamonds, Black Pearls, Gardenia, and Violet Eyes.
Jennifer Lopez has released over 15 fragrances and some of the most successful include Glow, Still, Deseo, and Love and Glamour.
Sarah Jessica Parker released 8 fragrances between 2005 and 2009 that included Lovely, Covet, SJP NYC, Endless, and Twilight.
Halle Berry released three popular fragrances including Halle, Halle Pure Orchid, and Reveal. The branded fragrances have been released by Jennifer Aniston, Kate Walsh, Eva Longoria, Reese Witherspoon, Mary-Kate Olsen, Ashley Olsen, and Isabella Rossellini.
List of Celebrity Brand Fragrances: Male Actors, Models, and Athletes
Male musicians with the most successful branded fragrances include Diddy, Usher, Akon, and Nelly.
Diddy's successful fragrances include Sean John I Am King, Sean John Unforgivable, and Sean John Unforgiveable for Women. Usher's successful fragrances include UR for Men, UR for Women, and Usher VIP. Popular fragrances by Akon include Konvict Homme and Konvict Femme. The most popular fragrance by Nelly is Apple Bottoms, and other musicians like 50 Cent and Tim McGraw have popular fragrances as well.
Antonio Banderas has released 15 branded fragrances, and some of the more popular fragrances include Seduction in Black, Spirit VIP for Men, Spirit VIP for Women, and The Secret. Male celebrities like David Beckham and Patrick Dempsey have released branded fragrances as well.
List of Celebrity Brand Fragrances: Female Musicians
Celine Dion has released 14 fragrances, and some of the popular fragrances include Celine Dion, Belong, Enchanting, Sensational Moments, and Simply Chic.
Britney Spears has released 9 different fragrances, and she has collaborated with Elizabeth Arden for most the fragrances. Her popular fragrances include Curious by Britney Spears, Fantasy, Midnight Fantasy, Circus Fantasy, and Radiance.
Mariah Carey has also released 9 fragrances, and she has also collaborated with Elizabeth Arden. Some of her popular fragrances are M, Luscious Pink, Forever, and Lollipop Bling Honey.
The following female musicians have also released popular fragrances: Avril Lavigne, Beyonce, Christina Aguilera, Rihanna, Katy Perry, Shakira, Fergie, Gwen Stefani, Jordin Sparks, Faith Hill, Shania Twain, Jessica Simpson, Mary J. Blige, Hilary Duff, and Queen Latifah.
List of Celebrity Brand Fragrances: Other Popular Celebrities
The following celebrities are known for popular branded fragrances as well:
Andy Warhol: Andy Warhol and Marilyn Rose
Kat Von D: Saint, Sinner, and Adora
Cindy Crawford: Cindy Crawford, Summer Day, and Joyful
Maria Sharapova: Maria Sharapova
Heidi Klum: Shine
Kim Kardashian: Kim Kardashian and Gold
Kate Moss: Kate, Vintage, and Wild Meadow
Paris Hilton: Heiress, Siren, and Tease
Daisy Fuentes: So Luxurious, Dianoche Love, and Mysterio
Naomi Campbell: Eternal Beauty, Cat Deluxe, and Naomi
Michael Jordan: Michael Jordon, 23, and Legend